Goccia LED bulb 9 Watts
56005 9Watts 850 Lumen LED bulb Non Dimming replaces a 70 Watt bulb
Description
Goccia EcoLED 56005

Out of stock until mid July

Powerful 9 Watt LED bulb can be used in place of a traditional 70 Watt bulb and will use only 12% of the power. Will outlast the standard bulb at least 25 times.

9 Watts LED produces 850 Lumens in a warm white which is slightly whiter than an old bulb and appears a cleaner light
Fits any light fitting, this bulb size is 60mm diameter and 105mm overall length.Ideal for table and bedside lamps

Currently only Edison Screw (E27) bulbs are in stock but Bayonet Base will be available soon.

Why they are a good investment:

1. Life is expected to be 35,000 hours

2 They use 9 Watts instead of 70 Watts to deliver better light, at worst you save 80% of the light bill

3. They run cooler so light fittings last longer, and the bulbs do not cook the lampholder and seize in the fitting.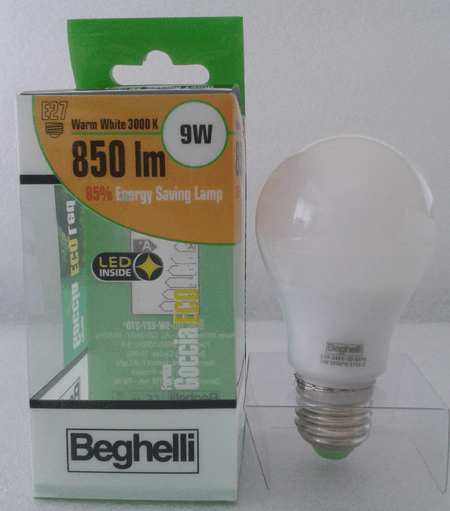 4. No need to change bulbs for a very long time.