External LED Sign Light
LED Flood IP65 for external signs 16 Watts, Tiltable head
01961
Commercial Spot Lights
Description
SLLSL222-BL

Sign light

Aluminium construction with a black finish the features are:

16 Watt LED light colour 3000K at 960 Lumens which from a distance of about a meter gives a good light on the sign
The beam angle is 65 degrees ie about 1.5 meters of bright cover.
The Light can be tilted vertically up or down. The base is 120 x 120mm

The length of the arm is 850mm

The LED driver is inbuilt so the light runs on mains power.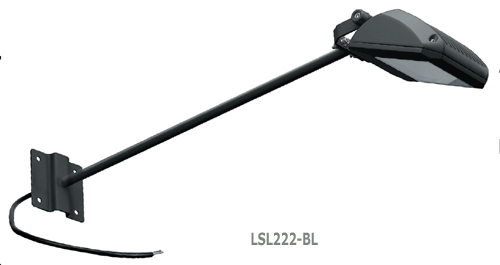 These lights have an RRP of $260.30 inc GST