Bollard Ultra Vandal Proof
Robust design for public areas
02281
Hunza Architectural Lighting, Exterior and Landscape Lighting
Description
Bollard Ultra
The Hunza High Power Bollard is ideal for commercial application for ground lighting on driveways, pathways and squares. This fitting has five facets that cast a 5-petal pattern and low glare downward illumination. The light pattern is dependent on the beam angle specified.
Facets can be removed to allow for a directional light pattern
The head of the bollard is machined from solid aluminium mounted on aluminum tube, with an Epoxy layer then a UV stable powder coat.
High temperature silicon gaskets.
The bollard can be ordered 1200mm high and the base buried in a concrete block or the base can be welded to a robust flange which is bolted to concrete.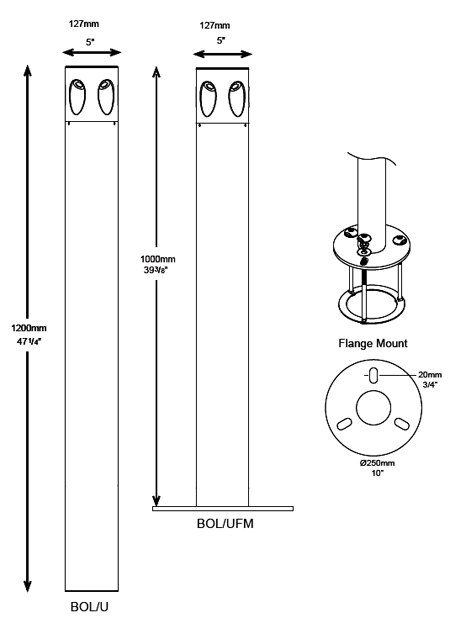 Beam Angles:15, 25, 45, 60 Degrees
Physical Properties

These are made to order in 5 to 10 working days. Please contact us for a quote on your specification.
sales@nzlightingltd.co.nz