Hunza Step Lite Square
Square step light for stairs,paths, decks and patios.
01370
Exterior and Landscape Lighting
Description
Step Lite Square

Price showing is for the aluminium version use the drop down box for copper and stainless prices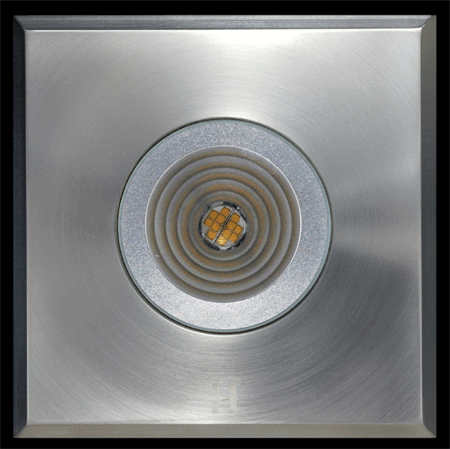 The Step Lite Square is designed with a 88mm (3 ½") flange and recessed body for flush mounting into masonry, stone or wood, providing illumination of steps and low level features, such as across driveways or exterior paved areas.
When a HUNZA® mounting canister is used there are no mounting holes in the flange (canisters must be specified when ordering).
The light fitting is machined from a choice of 10mm (3/8") thick aluminium with a UV stable powder coated finish (10 standard colours), solid copper or 316 stainless steel with a clear, tempered, stepped glass lens and high temperature silicon gaskets.
To order a colour or to request a quote for Pure LED contact sales@nzlightingltd.co.nz

The colours are :
BK - Black PR Primrose
BZ - Bronze RG Beige
GN - Green OG Olive Green
STAR - Silver Star DG Dark Grey
WH - White WB Birch

The power supply is 12 Volt and the fitting comes with a replaceable LED lamp.
Physical Properties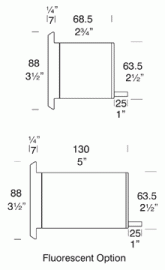 Certified for use in USA and Canada