Single and Double Tube Lights IP44
vertical lights for mirror or general lighting.
Description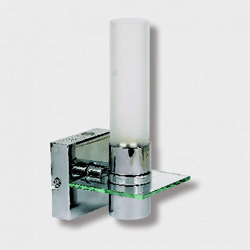 Single light 90mm wide, 230 mm high and 130mm deep, the mounting plate is 90mm square.
The light uses a candle shaped bulb with a small Edison screw up of to 40 Watts or a Superlux compact Fluorescent of 7 Watts (SBFSP-7SEWW)

The diffusers are made of acid glass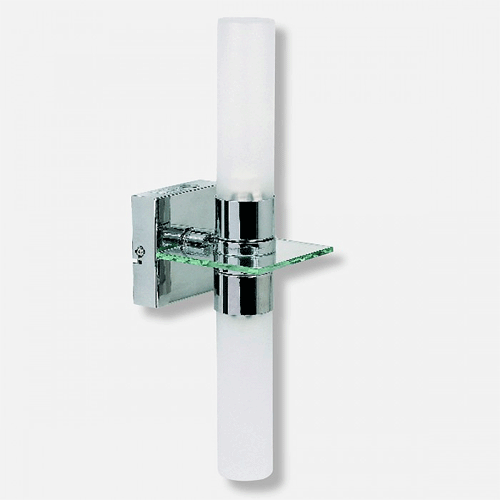 Double light 90mm wide and 370mm high and 130mm deep with a 90mm square base.

Both lights are small Edison screw candle of maximum 40 Watts.
A compact fluorescent may be used of up to 7 Watts


Despite the extra cost LED candle lamps will give a good light and last 35 times longer, fit once and leave.