Surface Mounted High Output Fluorescent Lights
Ceiling button with high output PLC lamps
Description

This series of downlights use the commercial style light source of 4 pin compact fluorescent lamps with a separate ballast.
This gives a high light output and a long lamp life of 8 to 10,000 hours. These bulbs are readily available and are cheaper than the equivalent bulbs with an inbuilt ballast.

The perfect alternative to recessed downlights and you will need fewer of them.

There are two sizes and two alternative trims.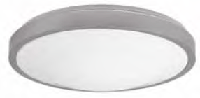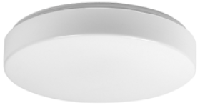 36 Watts 300mm diameter 36 Watts 285 mm diameter
52 Watts 410mm diameter 52 Watts 405mm diameter



The lights have two sizes

1. 2 x 18 Watt bulbs making a total 36 Watts this is stronger than a 150 Watt incandescent


2. 2 x 26 Watt bulbs making a total of 52 Watts this is like adding a 100 Watt bulb to the light above.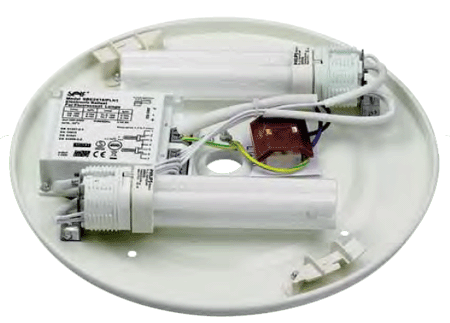 The light with the cover off showing the ballast and bulbs.