Wall or Ceiling Mounted Spotlights
230 Volt GU10 spotlight series suitable for halogen or LED bulbs
Description
Series of three spotlights which can be wall or ceiling mounted. These do not require a transformer and operate on the mains voltage.
They use a GU10 type bulb maximum power 50 Watts. These are available in halogen, LED or fluorescent.

The series has a chrome finish and an acid glass shroud, all the spots are fully adjustable in direction.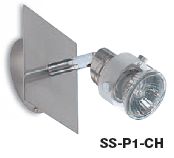 Single Spot base is 75mm in diameter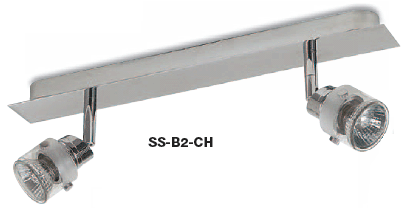 Double Spot base is 380 x 38 mm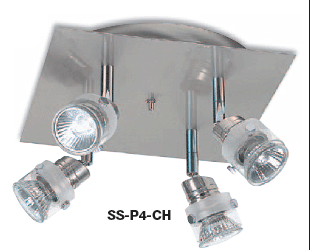 The Four Spot base is 230mm in diameter