Wall Mounted Halogen Spotlight (Click picture for details)
Description
SGU10-P1-SC Wall Mounted Halogen Spotlight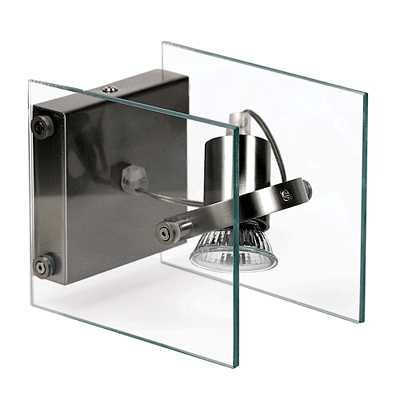 Features
A satin chrome and glass fitting with a single halogen spotlight The light is mounted in a gimbal and can be directed in any direction.
The bulb is a GU10 mains voltage halogen and does not need a transformer.
The bulb is not supplied but this LED GU10 is recommended.

The light can be ceiling or wall mounted
Dimensions
140mmL x 123mmW x 160mmH
Technical Data
GU10 bulb

Maximum power 50 Watts

230-240 Volts

Contact us at sales@nzlightingltd.co.nz or 0800NZLIGHT for more information