Round 3 Watt LED Cabinet, Wall, or Step Light
Cabinet , Wall or Ceiling light
01733
Stair and Hallway Lights
Description
A10004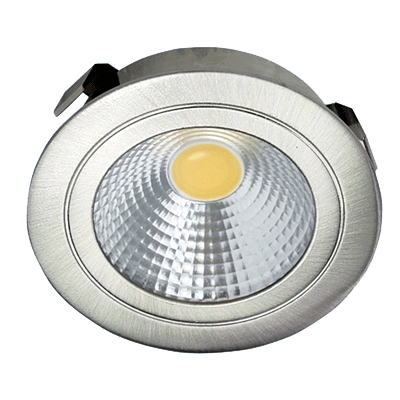 High powered small LED recessed light has a variety of uses.
Runs on 350 milliAmps DC . To select the driver :
1. Multiply the number of lights by 3
2. Add 10% to this total
3. Choose the driver with the next highest Wattage from this selection
4. Wire the lights in series
The light colour is Warm White, the cutout is 57mm, the external diameter is 65mm and height is 20mm.
The light is available in Brushed Chrome only
For good lighting under a cupboard allow a spacing of 1 meter.