ICDLR10Downlight rated 10 Watts and IP44
Cutout 67 to 75 mm 720 Lumen output makes this a substitute for halogen downlights
01869
Bathroom Lighting, Small LED Downlights Up to 100mm Cutout
Description
Light plus Driver GEOLED
ICDLR10W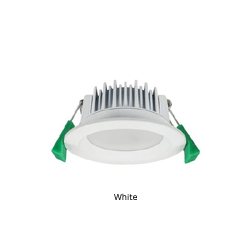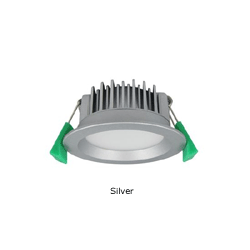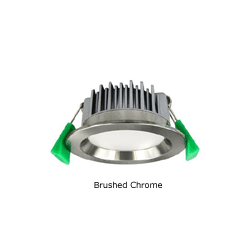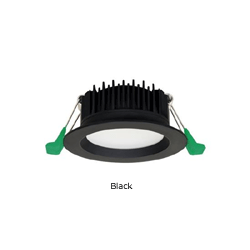 Description

Low cost makes this LED an economic alternative to halogen downlights, can be retrofitted into existing holes.
Rated IC-F and IP44. Can be fitted underneath insulation and in bathrooms or soffit
Dimmable
Aluminium: White, Silver, Brushed Chrome or Black
720 lumen 10W Samsung SMD LEDs in either 3000ºK Warm white or 4000K Cool White
90° Beam angle avoids glare but gives a good spread of light
Life to 70% of initial output : 25,000hrs
5 Year warranty
Front face: 85mm Dia
Cut-out: 67 to 75mm Dia
Complete with dimmable driver with easy install ratchet cable clamp mechanism



SDoC for ICDLR Series. Download Certificate for Building Code and Insurance purposes.