Solar Powered LED 4 W Wall Light
Solar light for long drives where power supply is a problem
02547
Deck, Driveway Lighting
Description
LDSWL4W4KIP65- TASK
Solution for lighting where a power supply is not practical.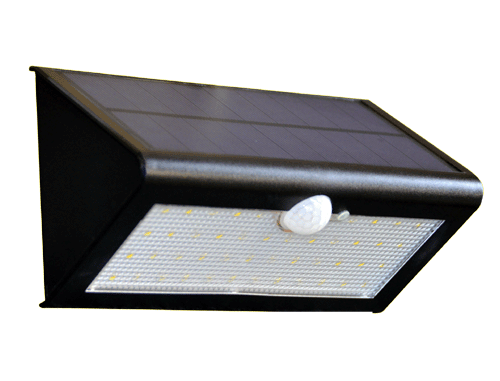 Wall mounted in full sunlight. Charging time is 5 to 6 hours
PIR senses approaching movement.
Three modes of operation.
(A) Low power continuous & sensor on/off to full power.
(B) Continuous full power.
(C) Full power & sensor on/off.
All modes are daylight switched on/off.