Wall Up/Down Tube Light
SuperluxLG202
Exterior Wall Lights
Description
Wall Up/Down Tube Light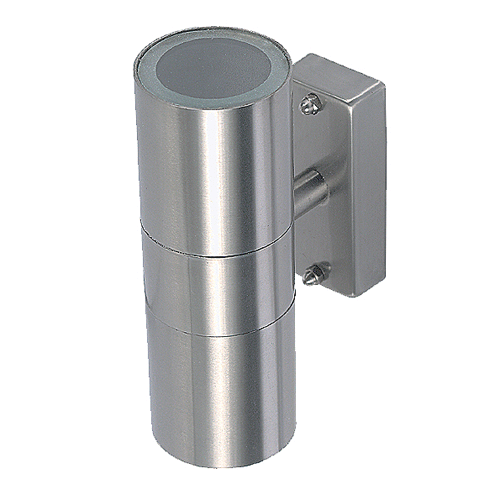 This light is a Gartner Superlux Ltd product made from grade 304 stainless steel or copper.

It uses a Halogen GU10 or an LED GU10 bulb which operates without a transformer on 240 volts and can be mounted to shine either upwards or downwards. The light is 180mm high and has a diameter of 60mm

This fitting is designed to give a grazing lighting effect to a wall and the reflected light creates a dramatic effect in entrances and on exterior walls.

The grade 304 stainless is not as corrosion resistant as marine grade stainless steel (316) and this is reflected in the price of these lights which is a fraction of the cost of lights made from 316 stainless steel. If these lights stain or corrode they can be cleaned by rubbing with a scouring pad and resprayed with clear lacquer.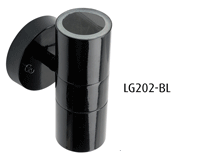 This light is now available in aluminium with a black finish
Contact us at sales@nzlightingltd.co.nz or 0800NZLIGHT for more information