Wall Single Stainless Steel Spot Light LG220
superluxlg220
Exterior Wall Lights
Description
Wall Single Stainless Steel Spot Light LG220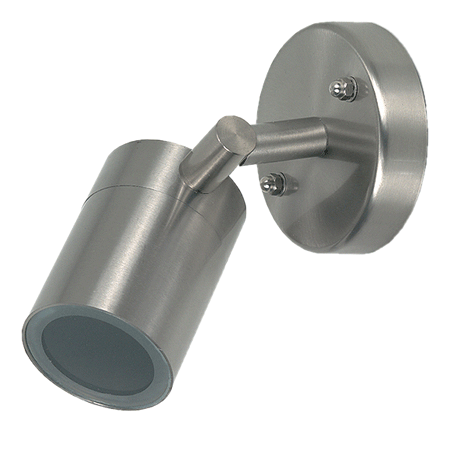 This is a Gartner Superlux Ltd product made of grade 304 stainless steel.
The light can be tilted up or down .
GU10 bulb which operates on 240 volts and avoids the need for a transformer. It uses a 35 watt GU10 halogen or a GU10 LED lamp.
The light can be directed to highlight an area or feature. For example it can illuminate the barbecue while leaving the surrounding area in softer light.
Grade 304 Stainless is not as corrosion resistant as grade 316 (marine grade)stainless which is two or three times the price.
You can expect many years of trouble free service from these lights. However in a seaspray zone the lights may discolour or form light corrosion. This can be removed with a scouring pad and the lights protected by spraying with clear lacquer.

Contact us at sales@nzlightingltd.co.nz or 0800NZLIGHT for more information