Hunza Wall Mounted Transformer
Robust wall mounted transformer for exterior use.
hunzaWM
Transformers,Sensors, Cable,Connectors
Description
Hunza Wall Mounted Transformer

Robust 240v or 110v transformers for external use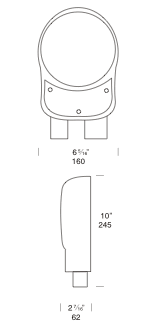 The Hunza Wall Mounted Series transformers have a black glass reinforced UV stabilised nylon case for durability which also maintains a low operating temperature.
The transformer is encapsulated into the case for protection against weather and irrigation systems. The transformers are available in 100,150,300 and 300 watt outputs.

The output has the option of 12 volt,13 volt or 14 volts so that longer runs of cable are possible.

Contact us at sales@nzlightingltd.co.nz or 0800NZLIGHT for more information