Eurotech LED High Bay
LED 200 Watt replaces Metal Halide 400 Watt
02300
High Bay/Low Bay Lights
Description
LEDHB200W4K

Simple to change existing Metal Halide High bays, use the same chain suspension and plug into the existing socket.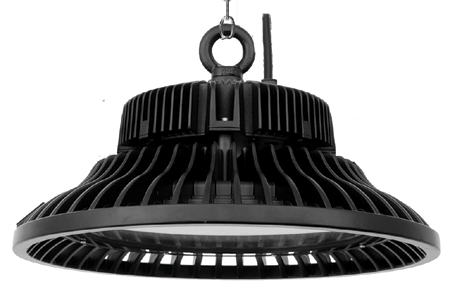 200 Watt LED High Bay light, replaces a 400 Watt Metal Halide fitting and will give superior light. Using only 50% of the power and not needing bulb changes these will pay for themselves well within the warranty period.

The light can be suspended from the existing metal halide chain and it plugs into the existing socket. Changeover is simple and just needs a ladder or a cherry picker.

Light output 24500 Lumens at colour 4000K this is 100% useable light with nothing lost in the fitting.
Beam angle 120 degrees, CRI 80
Life 54,000 hours, 5 year warranty
Driver Meanwell, LED Philips SMD3030
Supplied with 2 meter cable and plug. They can be ceiling mounted if required.
Size 365mm diameter and 225mm high including the mounting ring
IP65 the High Bay can be used outside.
For a quotation email (sales@nzlightingltd.co.nz)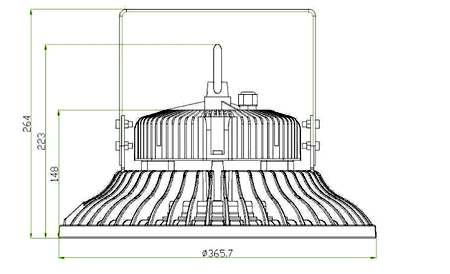 Mounting: