Circular Fluorescent
New generation of circular fluorescent ceiling lights.
Description
Fluorescent Ceiling Button

These new ceiling lights are energy efficient and are available in 22 watt 32 watt,40 watt and 72 watts.
A 22 watt will give out the same amount of light as a 100 watt incandescent bulb. The bulbs are circular fluorescent tubes. with the separate ballast these will last much longer than a compact fluorescent.
Dimensions
720-22 (22 watt) 250mm diameter and 86mm high

720-32 (32 watt) 350mm diameter and 107mm high

720-40 (40 watt) 450mm diameter and 116mm high

720-72 (72 watt) 450mm diameter and 116mm high

The lights start immediately and do not flicker. Supplied with an electronic ballast which extends the lamp life.

The light fittings have two types of lens;


Alabaster Lens Opal Lens

If required the lights can be fitted with a metal trim, slimline (left) or curved (right)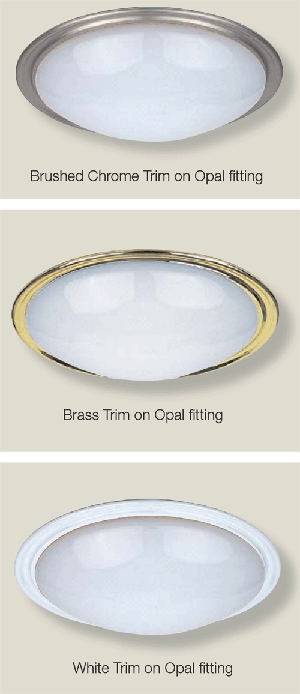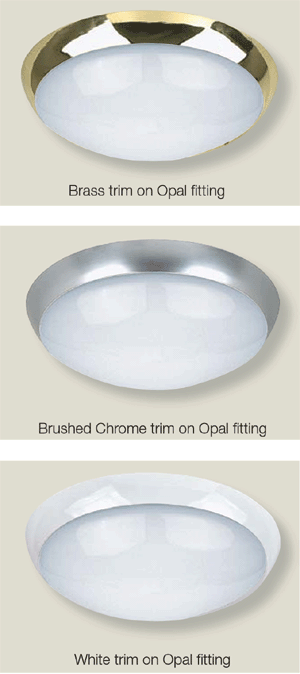 Contact us at sales@nzlightingltd.co.nz or 0800NZLIGHT for more information