Round 1.2 watt LED Stair/Cabinet Light
Round brushed aluminiun or white recessed stair or cabinet light.
01420
Stair and Hallway Lights
Description
R710.
This LED light fitting is available in fixed or tilting versions. It is made of solid aluminium and finished in brushed aluminium or white.
The fixed version is 42mm in diameter with a cut out of 34mm and a depth of 22mm.
The tilting version is 52mm in diameter and has a cutout of 44mm and a depth of 21mm.
The light is a 1.2 watt LED in warm white and is powered by a 350mA driver. A driver will power more than one light.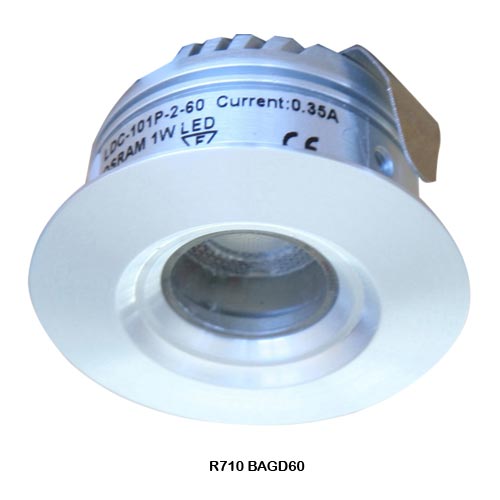 Code 1420
For more informationemail or call +64 9 475 6747