DL55 Large Downlight 13 Watts
Replaces large standard downlights with cut out 110mm to 132mm
02327
Medium LED Downlights 100mm to 125mm Cutout
Description
Prolux DL55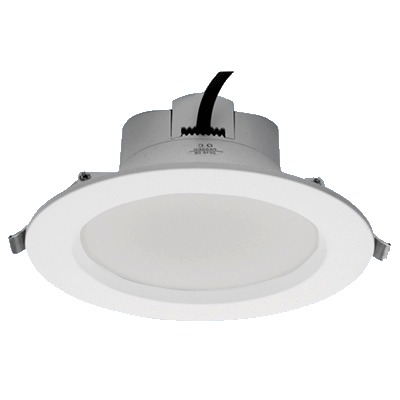 An attractive low cost fitting to replace old downlights with a 125mm cut out. Use the same circuit and simply switch the old wiring to the new downlight. This can be done from under the ceiling.
13 Watts with an inbuilt driver Dimmable
Output 1000 Lumen at 3000K with a 45 degree beam in Warm White 3000K
Size 145mm diameter and 61mm high
Cut out from 110mm to 132mm in diameter
Classification IC-F allows complete installation underneath the insulation. Very simple changeover of existing lights
Warranty Two Years

SDoC Certificate Print certificate for Building Code and Insurance purposes.