LED Floodlights With Inbuilt Sensor
Option of 10 Watts, 20 Watts or 30 Watts black or white
Description
LEDFLOOD10WKS



Three sizes 10 W, 20W or 30W
10 Watts is 130mm x 90mm x 34mm, light output 930 Lumen
20 Watts is 180mm x 126mm x 36mm, light output 2000 Lumen
30 Watts is 210mm x 147mm x 37mm, light output 3000 Lumen
Colour temperature 4000K
Warranty 3 years
IP Rating 65
Sensor is inbuilt and controlled with a remote which is included. Sensor range is 7 meters over an arc of 120 degrees.
The sensor can be used as a motion sensor or can be used as a light sensor to turn the lights on at dusk and off at dawn.
Lights connect directly to the mains.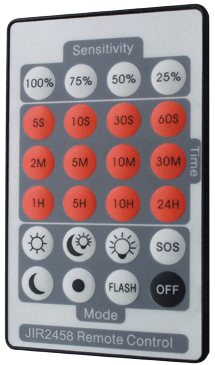 Sensor built in Remote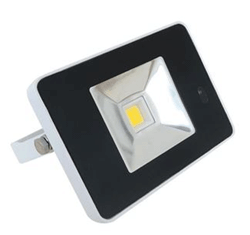 White version